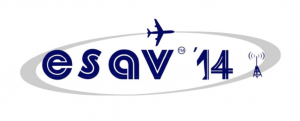 Location: Rome
Date: September 15-16 2014
Chair: Gaspare GALATI
The  International Tyrrhenian Workshop on Digital Communications (ITWDC) is the 25th event in its series. Organized by CNIT, the Tyrrhenian workshop is each year devoted to a specific theme in the area of digital communications and its applications.
This year, the chosen topic is "ENHANCED SURVEILLANCE OF AIRCRAFT AND VEHICLES".
In the following the scheduled sessions:
RECENT SURVEILLANCE MEANS: DESIGN, DEPLOYMENT, ROBUSTNESS
DESIGNING AND VALIDATING PERFORMANCE REQUIREMENTS
ADS-B: NEW OPPORTUNITIES AND VULNERABILITY PROBLEMS
NEW PRIMARY RADAR SYSTEM CONCEPTS
WIDE AREA MULTILATERATION, PERFORMANCE TESTING OF WAMAND ADS-B – SSR DEGARBLING
NEW TECHNIQUES AND SPECIAL APPLICATIONS
APPLICATIONS OF PASSIVE LOCATION