SymbIoTe First Open Call: Symbiosis of smart objects across IoT environments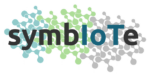 CNIT Tor Vergata's Research Unit is partner of the H2020 Project symbIoTe and coordinates the activities related to the Open Calls. The 1st Open call has been launched on the 30th of November and interested parties will have 3 months to apply to the call: the deadline for application is on 28th February 2017. symbIoTe project will fund third parties (SMEs, Companies, Start-ups and research centres) for implementing specific Extensions addressed to federate IoT platform to symbIoTe system, leveraging on the Open Source software, tools and solutions developed within the project.
These extensions include:
software adapters for existing IoT platforms so as to become symbIoTe-compliant, enablers that will leverage the offerings of the symbIoTe core system so as to provide domain-specific value-adding offerings
IoT applications that will take advantage of the offerings from the symbIoTe core and the available enablers, so as to create innovative cross-domain apps
small-scale trials with real users for a specific use case (preferably complementary to the symbIoTe use cases), validating and showcasing the value of the symbIoTe offerings
The 1st Open Call will focus on attracting IoT platforms to become symbIoTe-compliant, while the 2nd Open Call (planned in autumn 2017) will focus on augmenting the value offerings and expanding the ecosystem with new IoT platforms providers, application developers and small-scale deployments.
All the information related to the announcement will be published on the symbIoTe web site, which offers a subscription service for early notification: https://www.symbiote-h2020.eu/