Nutaq partner of CNIT for Physical Layer Security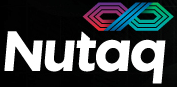 Security of wireless communication systems has always been a concern and, as a result, a rich field for research. Traditionally, security features, like cryptography, are added to the upper layers of wireless communications protocol stacks.
Cognitive Radios is a wireless communication paradigm which can adapt its behavior to make optimal use of the available radio spectrum in a changing environment.
With the introduction of cognitive capabilities in the recent years came new sorts of attack, exploiting vulnerabilities introduced by the nature itself of cognitive radios, creating opportunity for more research on security. Researchers from National Consortium for Telecommunications (CNIT) and University of Florence in Italy were at the very forefront of studying this problem and proposing solutions.