EXPO 2017: Regione Liguria and CNIT at the Universal Exhibition in Astana, Kazakhstan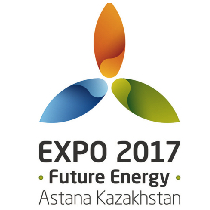 Regione Liguria is the protagonist of Padiglione Italia at Expo Astana 2017, dedicated to the themes of sustainability, innovation and energy efficiency. During the week from July 12 to 17, the Regione Liguria and Liguria International presented the Ligurian strategies and energy excellence to thirty Kazakh operators in the sector.
"We have decided – explained the Regional Assessor for Economic Development and Energy Edoardo Rixi – to be present at the Expo of Astana to give continuity to the positive experience of the Expo of Milan and to strengthen the presence of Liguria in the field of international events, by fostering our companies especially in the innovation sector. Kazakhstan is an interesting country for our businesses, with a widening economy, as evidenced by the transition from the 51st position two years ago to the current 35th in the World Bank's Doing Business report".
Ligurian delegation includes Ansaldo Energia and CNIT- National Inter-University Telecommunications Consortium, chaired by the former engineering director of the University of Genova Gianni Vernazza, for the technology transfer between university research and industrial applications.
Expo Astana 2017 is scheduled until September 10, with 116 countries and 20 organizations on 174 hectares of exposure, divided into 14 buildings centered on the highest spherical building in the world. During the week of 'protagonism' of Liguria, the videos produced by Liguria Digitale dedicated to the theme "The Future Energy" have been screened in Piazza Alessandro Volta of Padiglione Italia, which illustrated the Ligurian excellence in the energy field.